Betty Jo Ralston (1934–1950)
<![if !vml]>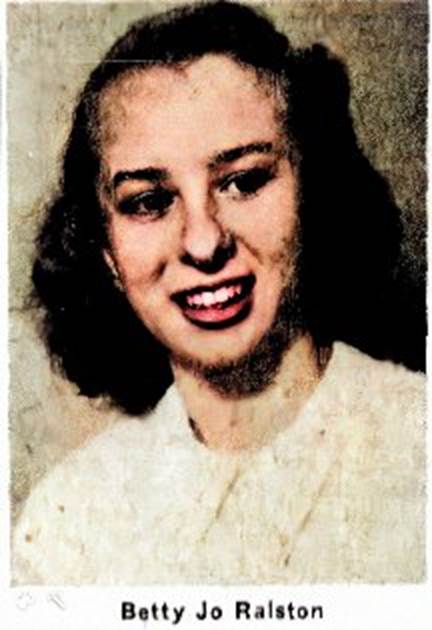 <![endif]>Betty's notoriety is due not to accomplishment, but tragedy.  Betty Jo Ralston was born October 24, 1934, in Cleveland, Ohio.  Her parents, originally from Tennessee, returned to live in Nashville by 1940.  In June of 1950, Betty had attended a school picnic at a local park.  Afterwards she and three of her girlfriends accepted a ride home from another student in his convertible.  The young driver, who may have been speeding, swerved to avoid another car and overturned, injuring himself and three of the girls, but killing Betty.
A photographer, who lived close to the accident site, took several photographs of the wreck and victims, before medical help arrived. The photo got worldwide attention and the story and picture of the accident was published in almost every US state.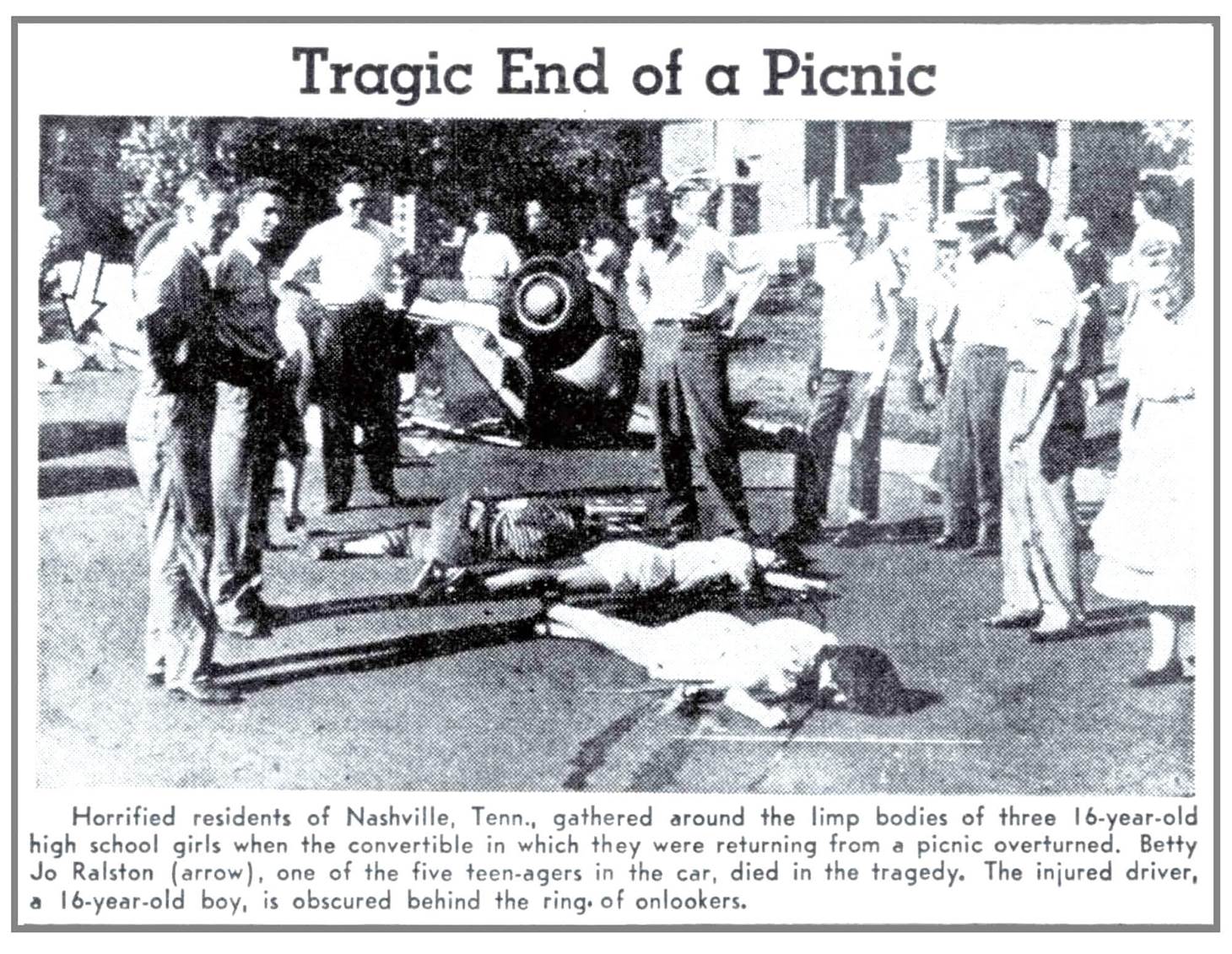 The photos and story were published in almost every U. S. state (the one above was in a California paper), and garnered world-wide attention in interest of traffic safety.
June 16, 1950, Tennessean headline:
<![if !vml]>

<![endif]>